613 Blonde Human Hair Wigs
Do you remember what hairstyle you wore in summer 2021?Let me guess, maybe a natural black hair, or a ginger color wig, or the most people are choosing a honey blonde highlight wig. Yes or No? But have you noticed this year that your family, friends, colleagues -- everyone seems to be going blonde wig. Why has blond hair become fashionable on 2022? Would you like to get a popular 613 blonde hair?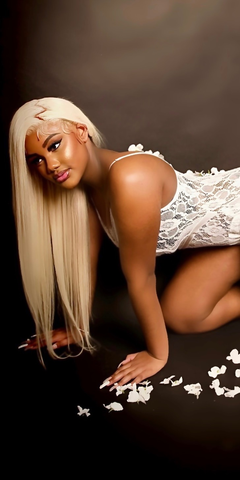 1.What Is A 613 Wig?
The 613 wig is just like any other wig available in the marketplace, only that it is blonde in color. Think of it as being just another variety of wig that is up for sale colored blonde.The number 613, sometimes given as #613 color, may be regarded as the color code of the blonde hair. In other words, the 613 is employed to denote the precise code of the hair being sold, to offer buyers thought about the merchandise on sale.
613 blonde hair color is exclusive. It's shining and bright. Young girls like it such a lot. This color can make girls become real barbies or princesses.
2.The Feature Of 613 Blonde Lace Wigs
Since the 613 blonde lace front wig covers an oversized area, you'll comb your hair into any style you wish. It is often combed into a side part hairstyle, a middle part hairstyle, or any part of the hairstyle. you'll even comb your hair into a high ponytail.
At an equivalent time, the blonde lace front wig has strong softness and breathability and features a long service life, which may bring you an honest wearing feeling.
The blonde 613 wigs can suit many skin tones. People of all skin tones can wear this human hair lace wig because there's a transparent lace on the front of the 613 wigs, which may blend well with various skin tones. If your skin tone is fairer, a 613 frontal wig can cause you to look more fair and delightful, which is undoubtedly the icing on the cake. If your skin tone is darker, this wig will brighten your skin tone and convey good visual effects.
In short, this 613 lace front wig will never fail when worn on the top, and t, and anyone who wears it will get compliments.If you would like to be the foremost dazzling and trendy person within the crowd, then you want to not miss the blonde 613 lace front wig.
3.The Most Popular 613 Blonde Wigs Hairstyles
613 blonde lace front wigs, are always our first recommendations. The entire hairlines and natural looks of lace front wigs always can meet customers' needs. 100% high quality 10A grade virgin human hair will give you beautiful results that look 100% natural.It's soft and tangle-free with no shedding. New upgrade natural hairline, 13*4 deep parting gives a natural hairline to form wigs natural-looking, the wig is often part anyway and elegance like your own hair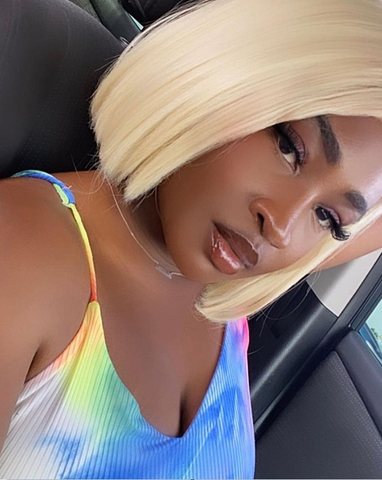 The 613 blonde bob wig will require less maintenance, fewer products, and less installation time compared to a longer style wig. Rock one in the cold months to become a fashionable girl.
Expect the blonde hair wigs, there are the blonde virgin human hair bundles with closure, closures, frontal, and other wigs in various hair lengths at the shop.
More Details, Visit Allove Hair
---