HOW TO WEAR HEADBAND WIGS
Human hair Headband wigs make you fashionable and comfortable. Where can I buy headband wigs? You can buy the best headband wigs,
cheap headband wigs
, and glueless human hairs headband wigs, 100% human hair wigs on
Allovehair websites
. Once you place the order, you will get a headband for a wig, and extra gifts.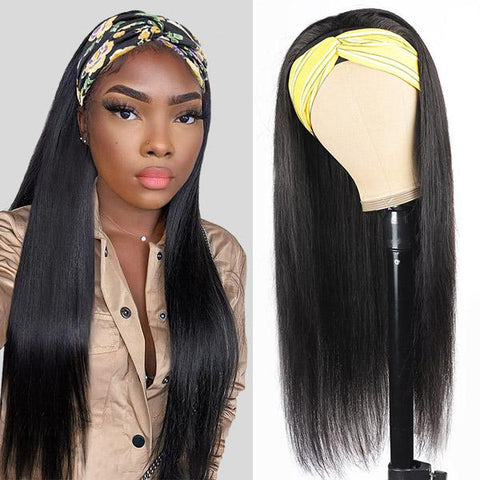 1. Braid your hair back in rows, and style your front hair.Comb your hair smoothly, and braid your hair, your hairline or bang would be naturally blended in with the headband wig, so make sure that which is pushed in front of your ears, or else it might get caught in the wig later. Continue combing until there's a clear part between your natural hair and the edge of the wig cap.
2. Put the wig directly on top of your head, then roll the hair to the front, adjust
the tightness of the hairband, and paste the Velcro on the back. Adjust the Velcro on the inside of the wig to match your head size, you should put the wig a few inches back from the hairline to match with
natural hair
by using a wig brush or can put natural hairline over the wig hairline.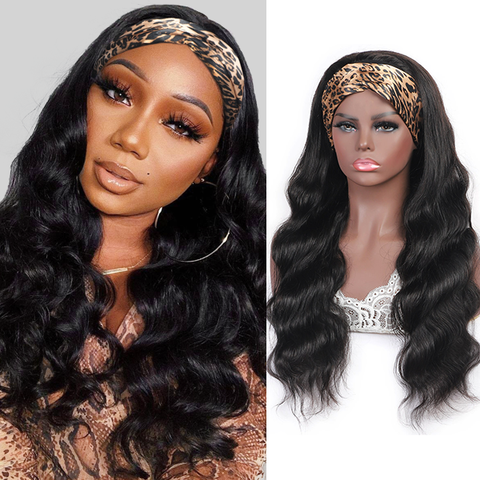 3. Comb the human hair of the headband wig and wear a silky scarf over the black headband.
Free Shipping
I have worn a headband wig for several days, and it is so simple and convenient. I love it, and it can realize that styling a fashion hairstyle on the home in several minutes. Unbelievable! The headband human hair wig is suitable for many occasions, such as daily life, party, travel, birthday, etc, especially for zoom meetings, busy days, very easy to wear and restyle. Our human hair headband wigs can be dyed, straighten, permed.
---